Tip and Tucker Road Trip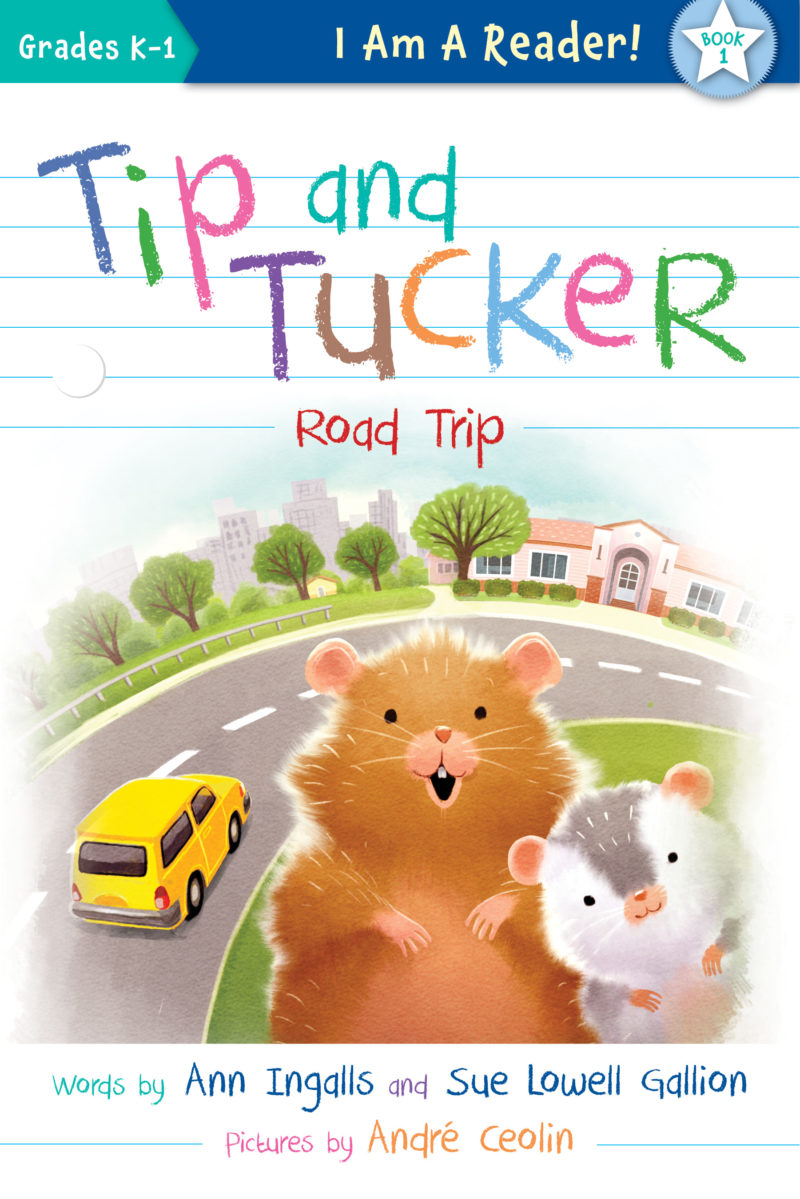 These hamsters are best friends and like to stick together. Tip is sometimes nervous about new situations, Tucker likes to explore and see new things. Everything changes when Mr. Lopez purchases them from the pet store. As Tip and Tucker take a road trip, they wonder what their new home will be like. In playful, simple stories written especially for the K-1 audience, Tip and Tucker will help beginning readers explore new feelings and learn to navigate classroom dynamics and relationships.
---
---
Reviews
Kirkus Review
"Manageable for confident beginning readers, while Ceolin's adorable illustrations give children clues and nicely show the contrast between nervous Tip and reassuring Tucker. Tip and Tucker are not Elephant and Piggie, but they're cute and provide good practice for new readers."
Book 2: TIP AND TUCKER HIDE AND SQUEAK
A new Tip and Tucker adventure coming summer 2019!
Return to the
main books page